Six offices to better serve you anywhere
---
Plateau Mont-Royal
In 1995, RE/MAX du Cartier first opened at 835, Saint-Joseph Blvd. E., the prestigious Montréal street toward where professionals of all kinds congregate.
Ville Mont-Royal
The rapidly growing real estate market prompted RE/MAX du Cartier to gain a foothold in the Ville Mont-Royal sector. Our agency has become an essential destination for buyers and sellers looking for a property in the affluent centre-west part of Montréal. Many of our brokers even live in this area. There's no better way to know a neighbourhood than to live in it.
Outremont
In 1997, RE/MAX du Cartier expanded to the prestigious neighbourhood of Outremont. This agency played a key role in RE/MAX du Cartier establishing itself as one of Québec's major real estate agencies. RE/MAX du Cartier on Bernard Avenue has become a reference for sellers and buyers of prestige properties.
Villeray
RE/MAX du Cartier had to open an agency in this rapidly developing sector. The office located on Saint-Laurent Blvd., in the heart of Little Italy, consequently opened in 2003. Today, 60 of our over 200 brokers work from this location and this agency is definitely the leader in this sector. Our market share is evidence of this! (Source Centris)
Hochelaga-Maisonneuve
An indisputable leader in the industry, RE/MAX du Cartier opened its fifth office in the heart of Hochelaga-Maisonneuve, on Ontario Street. A major location providing services to individuals, families and investors in a rapidly developing neighbourhood.
Laval
Since its inception in 1981, RE/MAX Immo-Contact Inc. remains the first franchise in Québec. In 2020, RE/MAX du Cartier took the opportunity to incorporate this agency into their organization. Located at 2820 boulevard St-Martin East, Laval, at the center of important highway intersections, this office is easily accessible to its clients. It is with enthusiasm that RE/MAX du Cartier has merged with RE/MAX Immo-Contact. With the addition of this 6th office, RE/MAX du Cartier now consists of over 300 real estate brokers.
A success story
It was in July 1995 that RE/MAX du Cartier opened its doors at 835, boul. Saint-Joseph, in the Plateau Mont-Royal. Quickly the real estate agency is noticed and several experienced brokers join.
RE/MAX's reputation, their excellent brokers and a rapidly growing real estate market encouraged broker-owner Serge Brousseau to purchase a second franchise in 1997, which he established in a space already occupied by a real estate company on Bernard avenue, in Outremont. Under the RE/MAX du Cartier banner, the location quickly turned around.
In 2002, Ville Mont-Royal welcomed the third RE/MAX du Cartier franchise on Laird Boulevard.
Then, very quickly, in 2003, the Cartier RE/MAX family grew with a fourth office in the Villeray neighbourhood, on Saint-Laurent Boulevard, in the heart of Little Italy.
With the opening of its fifth location in Hochelaga-Maisonneuve, RE/MAX du Cartier now has an enviable reputation. The agency's more than 200 realtors and sub-franchisees cover all sectors of Greater Montréal.
RE/MAX du Cartier's administration
RE/MAX du Cartier is a success story thanks not only to the talent and commitment of its brokers, but also to its passionate support staff and experienced directors.
---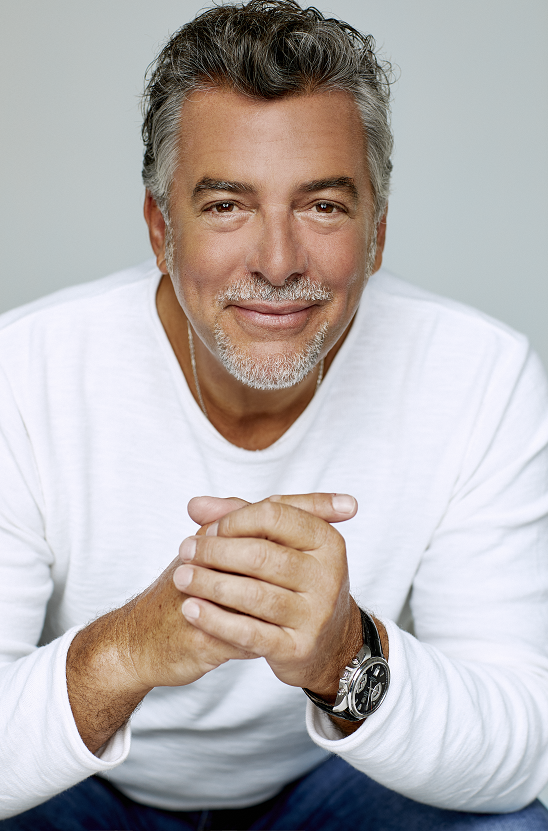 Mr. Brousseau obtained his real estate brokage license in 1986. Having achieved rapid success, he was named director of the agency of which he was assigned. Soon after, he became director of RE/MAX Outremont, where he would realize his goal of eventually opening his own branch. in 1995, he opened his first branch, located in Plateau Mont-Royal. His determination and charismatic charms quickly rendered him the indisputable reference in real estate. In 1997, Mr. Brousseau purchased the Outremont branch where he had once been director. Due to his favorable reputation, he was elected in the same year as president of the Greater Montreal Real Estate Board.
His success would continue, as a few years later, he would acquire the Town of Mount-Royal branch. As a recognized dominant figure in the real estate profession, he succeeded to become president of the OACIQ administrative council (Organisme d'autoreglementation du courtage immobilier du Québec), a position that he held with upmost professionalism for twelve years.
During this period, M. Brousseau opened a new branch in the Villeray district (Little Italy) in a modern and sophisticated locale. He would also become proprietor of the Westmount and Notre-Dame-de Grâce agencies. Unfortunately, the obligations required to manage these two extra locations became considerable and he withdrew himself from these agencies.
Always actively implicated in the formation of brokers, Mr. Brousseau established the Collège d'Enseignement en Immobilier (CEI). A few years later, unable to refuse their offer, he relinquished the guides to RE/MAX Québec. Today, CEI is a recognized institution in the world of real estate in Montréal.
In 2019, Mr. Brousseau proceeded to open a fifth branch, in the Hochelaga-Maisonneuve district and finally, in 2020, a fusion with RE/MAX Immo-Contact agency which has a storefront in Duvernay, Laval. It is a great accomplishment that RE/MAX du Cartier now consists of six branches comprised of over 310 brokers to serve its clients wherever they may be.
This jack-of-all-trades still has many projects yet to be realized and will continue to execute his vision of innovation in a world in which he knows more than anyone: Real estate!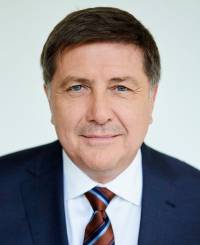 André Chénard
Shareholder & Director
Mr. Chénard certainly has real estate in his genes! While he was in his early 20's, Mr. Chénard began investing in income generating real estate and discovered that real estate was his passion. It became his choice of career, which began as a real estate broker with RE/MAX Défi in Valleyfield over a twelve-year period followed by twenty years as a mortgage broker with Desjardins. In 2016, Mr. Chénard decided to redirect himself, although remaining in the domain of real estate, and purchased the franchise RE/MAX Immo-Contact in Laval. Since then, Mr. Chénard has provided an attentive ear to his brokers and contributes a work environment that permits them to achieve their highest career potential.
This new partnership with RE/MAX du Cartier is an extension of his objective, since it will offer valuable tools needed to meet the challenges that the following years will bring to the real estate market. Those who know him will agree, what remains most important to him is the aspect of humanity behind all his brokers. In this context, his door will always remain open and it is with much anticipation and enthusiasm that he intends to meet you.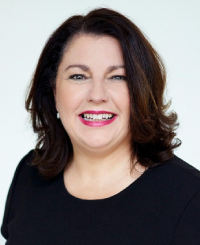 Jacquie Cardinal
Shareholder, Real Estate Attorney, Director
Ms. Cardinal is an attorney whose practice is focused on real estate law. Since 1991, she has been practicing in her boutique real estate agency and throughout the years, has regularly pleaded in court and settled countless disputes for her clients.
Ms. Cardinal also taught real estate brokerage at Valleyfield CEGEP as well as having offered training and workshops in the field of real estate law. She has always remained committed and involved with the community, most importantly with the Operation Enfant Soleil and the Muscular Dystrophy Association. In 2016, whilst maintaining her law practice, she purchased RE/MAX Immo-Contact with her husband, André Chénard. She has created a special bond with her team for whom her door always remains open. Following the merger of the two RE/MAX agencies in 2020, Ms. Cardinal is now a shareholder in RE/MAX du Cartier. She therefore joins the management team of Re/MAX du Cartier, the highest grossing real estate agency in Quebec.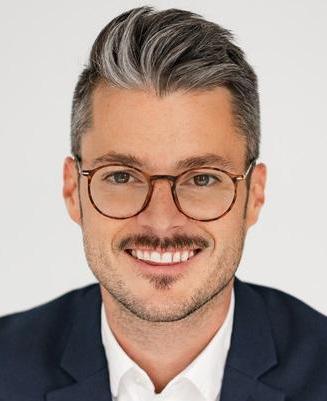 Marc-Antoine Bondu
Director of legal affairs, lawyer
Marc-Antoine Bondu has been practicing law since 2011, and has a master's degree in business administration. His passion for justice and real estate led him to handle litigation for the OACIQ. He acted as a legal counsel for the Office of the Syndic and pleaded many cases before the Disciplinary Board and the civil courts, at first instance and on appeal.
Marc-Antoine Bondu perfected his expertise in professional and disciplinary law by joining a professional order's management team, where he set up, revised and supervised the operations of several committees and regulatory processes. He also offered training on the ethical duties and obligations of professionals, and the role of orders and regulatory organizations regarding public protection. With this expertise, Marc-Antoine Bondu joined the ranks of RE/MAX du Cartier in 2021.
His human and pragmatic approach is a valuable asset when it comes to problem-solving. He shares his knowledge in clear language and always favors the most effective solution for the parties involved in atransaction. Undoubtedly, his rigor and versatility make him a major ally in supporting the property brokers of RE/MAX du Cartier in their quest for excellence.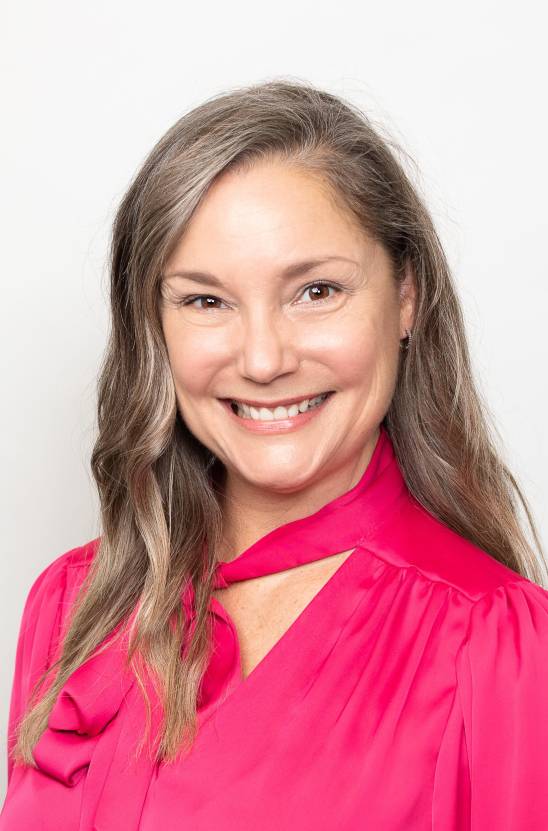 Since 2009, Isabelle is a real estate broker. She obtained her degree as an agency executive officer in 2018 and practised as an agency executive officer for a Montreal real estate agency. Isabelle as an extensive knowledge of the real estate and has great skills in this area. Her dedication, her desire to advance within the industry and her sense of teamwork will be a great asset for RE/MAX du Cartier.
In addition, she has 2 years of service with the OACIQ, which makes her a solid resource in protecting your interests for any real estate transaction. We are proud to add her as a new member of our management team!
Apply to become a real estate broker at RE/MAX du Cartier
Contact us if you believe you have the skills and motivation to pursue a career in real estate!
Our entire team is instructed to provide you with all the necessary tools so you can achieve the goal of becoming a real estate broker.
RE/MAX du Cartier is comprised of six offices in Montréal: Plateau Mont-Royal, Outremont, Ville Mont-Royal, Villeray, Hochelaga-Maisonneuve and Laval. Please use the form below to contact us.
Apply now
Our social involvement
RE/MAX du Cartier has been involved with Opération Enfant Soleil since 1995. To this day, RE/MAX Québec has raised more than $21.5 million to improve children's care, with nearly one million coming from our agency.
Learn More
Contact us
---
Your message has been sent, we will contact you soon.