10 reasons to make a career with RE/MAX du Cartier
---
The power of teamwork
Because RE / MAX du Cartier, is almost 200 brokers who gave themselves a mandate to succeed in their professional life;
Personalized coaching
Because its brokers are accompanied and "coached" by four directors competent and dynamic to ensure their success. Experience you can count on;
Strategically located
Because RE / MAX du Cartier has four agencies in sectors where real estate brokerage is most active, which is a guarantee of success for its brokers;
Training
Because our agency offers a training plan unique to all its brokers, with video information capsules giving right to obtaining your UFC, an integration program, monthly information related to real estate activities, etc. . Enabling you to achieve a high level of competence and service offerings;
High visibility
«More seen... more sold!» Because RE / MAX du Cartier offers high visibility to all of its Social media, its website, Facebook, Twitter, LinkedIn, La Press +, etc;
Promotional tools
Because our agency offers adequate promotional tools so that its brokers can stand out at a lower cost. With promotional flyers, personalized mailing, and more;
Dedicated administrative staff
Because our agency is supported by a dedicated administrative staff and experience, which ensures a rigorous follow-up of the files in order to respect and surpass the required by the Real Estate Brokerage Act;
50% of the market share
Insurance of success for its brokers. Because RE / MAX du Cartier holds almost 50% of the market share in its business sectors; (Source Centris)
«Unity is strength!»
Because teamwork and self-help are part of the values ​​that value RE / MAX du Cartier;
Work with the best
Because we are the most efficient agency in Quebec in terms of volume of annual sales, or nearly 600 million. Partner with the best! (Source Centris)
Why RE/MAX du Cartier ?
RE/MAX du Cartier is: ambience, professionalism, appropriate working environment, support to the broker, the ideal place to propel your career. Watch the video to know us better.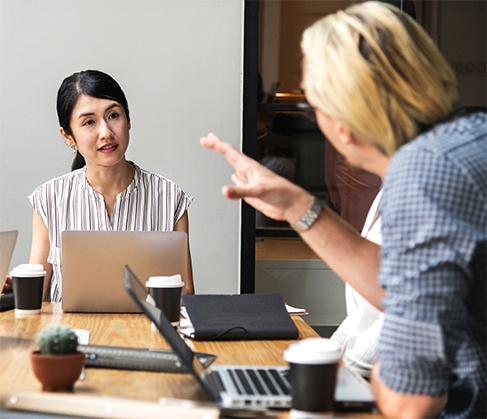 Accompanying new brokers
After obtaining your brokerage license, we offer you a training program and all the necessary support so that you can carry out transactions quickly. Our management team is experienced, competent and efficient. It works for you to become too, as soon as possible.
Contact Us
Contact us
---
Your message has been sent, we will contact you soon.